December 17, 2020
Crew's Dirty Sloppy Latte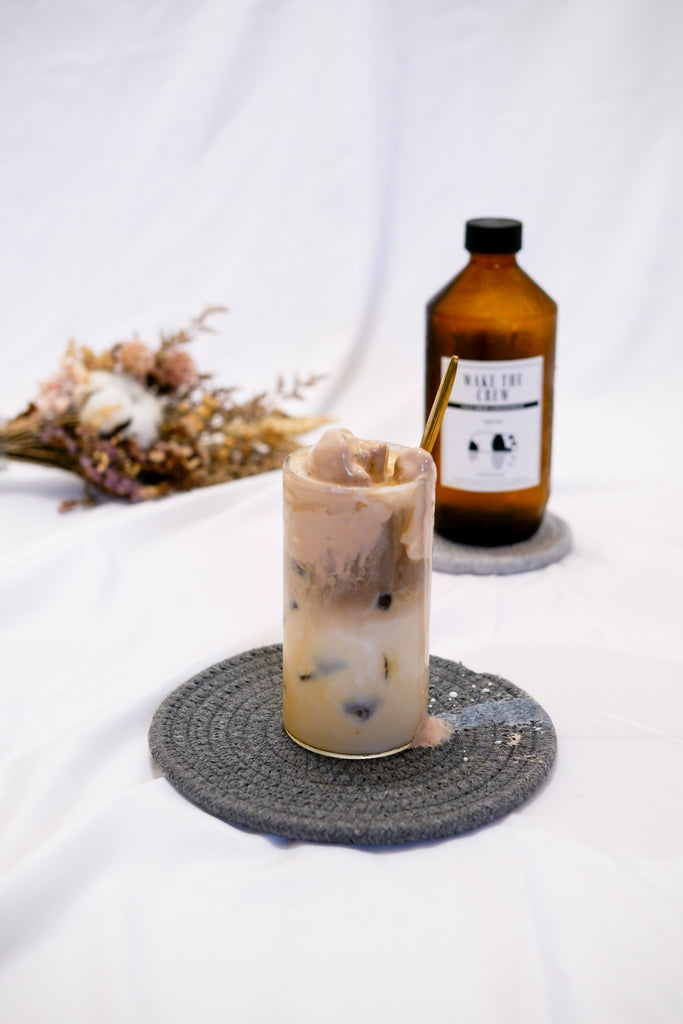 Days you just want to be sloppy, lazy, and just in bed. But why should that stop you from enjoying the finest things in life? Proper rest makes you an even stronger person after. Treat yourself with our very own dirty, sloppy latte.
We're not dictating which ice cream you should use ; choose any decadent one you like. But best to choose an ice cream with fillings in it — Haagen Daz, Ben and Jerrys and the like. When you drink up the drink you'll even have some cookies or chocolate to munch on. We also added some coffee to the drink. Shouldn't you be awake to enjoy that laziness instead of just sleeping it away?
Here you go. Enjoy this in bed.
Ingredients:
80ml Fresh Milk (or any milk of choice)

2 Scoops of Ben and Jerry's Ice Cream

Ice
Recipe:
Mix them all up in your preferred glass and serve.

For an insta worthy shot, use mixing sequence: Ice > Ice Cream > Fresh milk > Coffee Concentrate