About Us: Made Effortlessly Enjoyable.
At Wake The Crew, we know that your time is valuable. That's why we're here to make your life easier, one cup of coffee at a time. Our brand is all about speed, convenience, and staying on-trend. We understand the need to stay connected and fuel your imagination as a busy professional. With Wake The Crew, you can enjoy your favorite coffee creations, whether you're working from home, dashing to a meeting, or just taking a moment for yourself.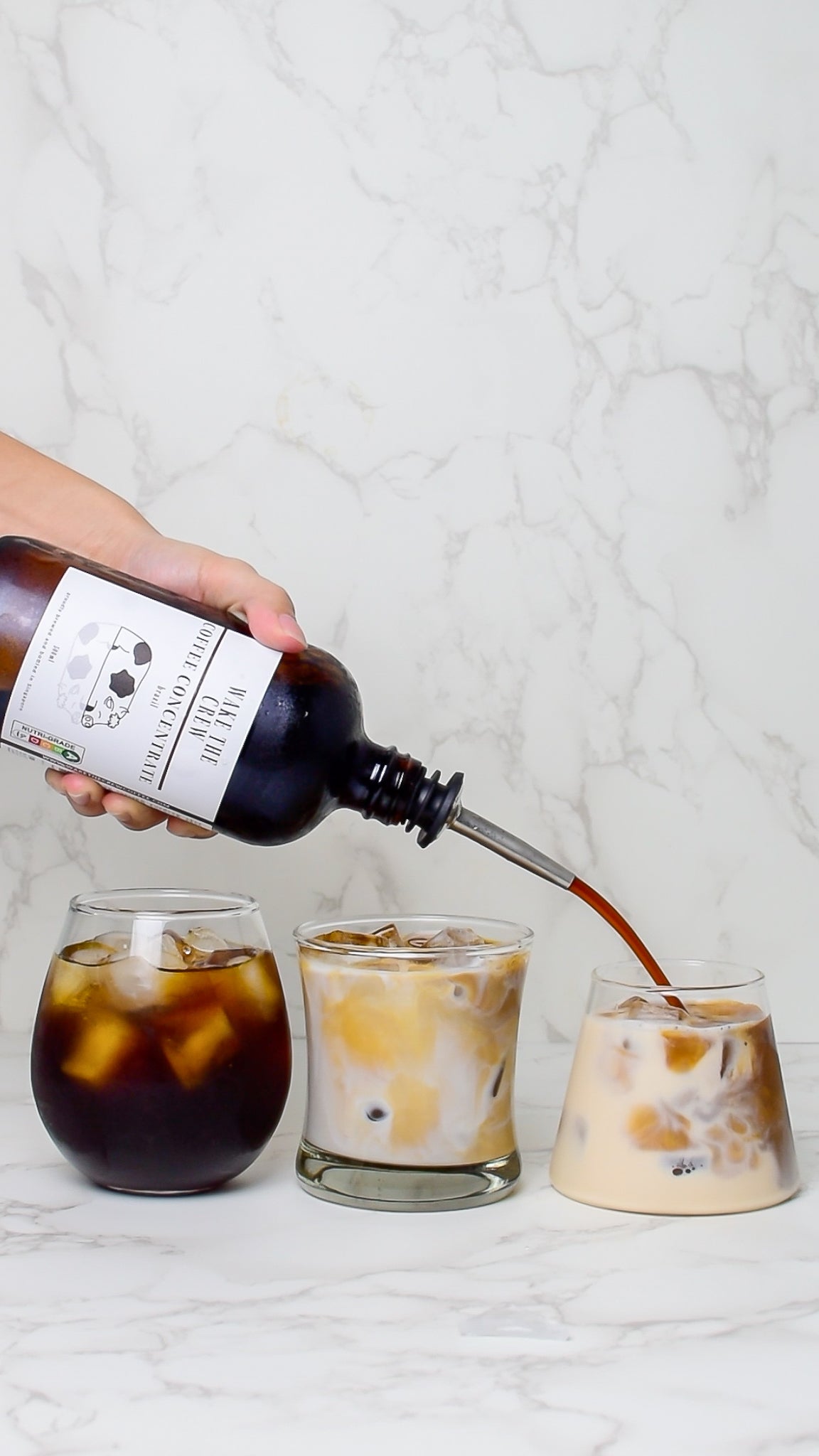 Our Mission: 
To provide fast, convenient, cafe-style quality coffee and tea experiences anytime, anywhere.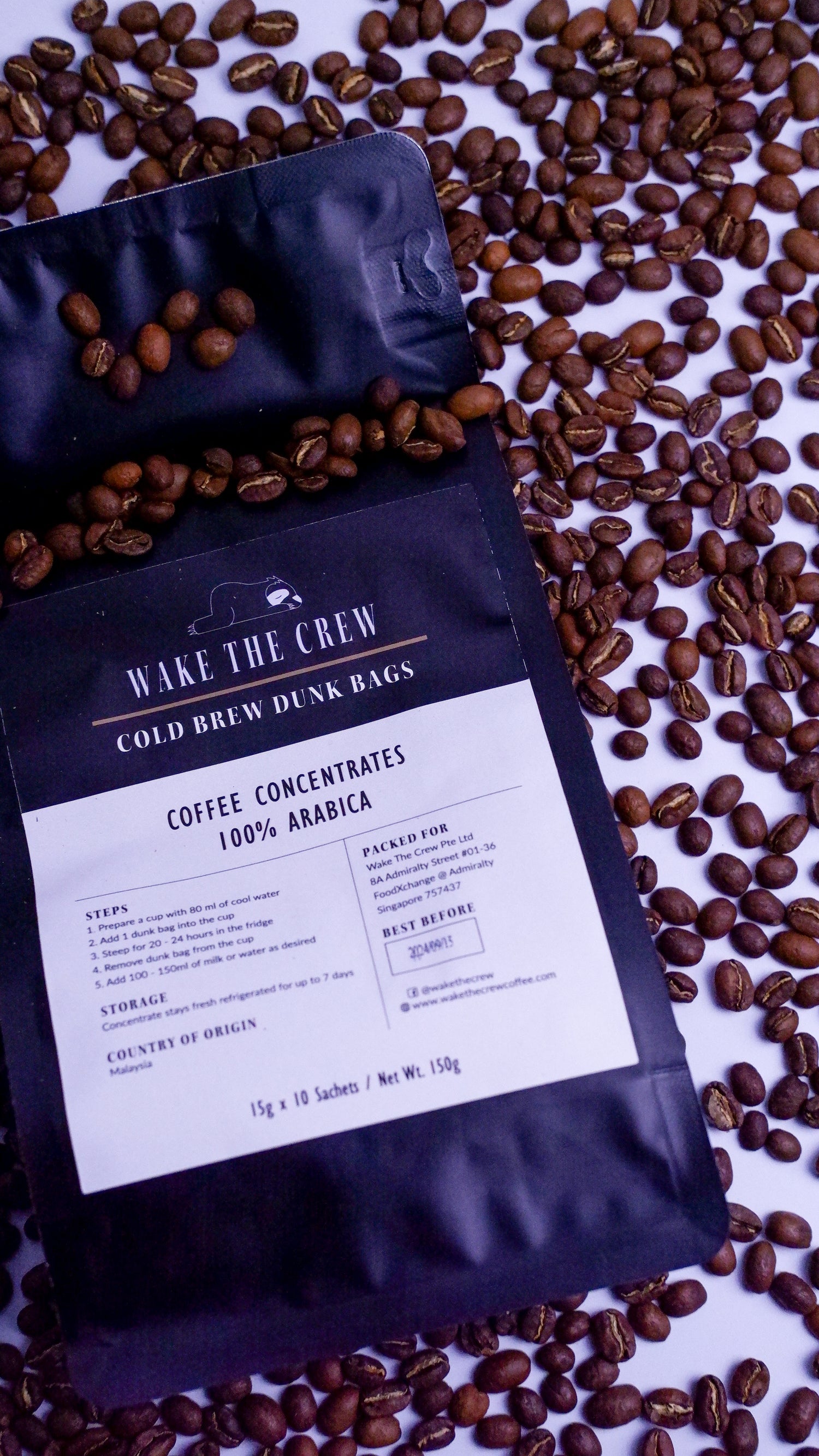 Our Vision:
To be the go-to coffee brand for trendy and imaginative professionals seeking comfort and motivation in their daily lives.
What we do:
Cold brewing is what we do but what we sell is a high quality and convenient caffeine kick that's just a pour away. All our cold brews are freshly brewed and bottled locally into a potent concentrate (very much like an espresso shot) to give you the versatility to have it how you like it.

Along our brewing journey, we found that we were generating a lot of organic waste and started working towards finding a way to return these grounds to Mother Nature. We started working with a local community garden to use our organic waste as fertiliser for their edible plots, thus allowing our waste to be reborn into organic fruits and vegetables that are given out to the underprivileged in the community. As we started going down the rabbit hole of waste reduction, this became further ingrained in our business values where we are constantly looking for ways to use responsibly and to inculcate sustainability through circularity.
What's in the future:
We are extremely thankful for the support and love our community of cold brew addicts have shown us and we strive to always stay grounded and connected to all our customers. We will continue our mission to onboard more cold brew lovers to build an inclusive and diverse community regardless of caffeine preference.
Love what we do? Let us know by chatting us up on WhatsApp to find out more about what we do or engage with us through our socials!
*Pssst we give out pre-launch and festive perks to our regulars*