April 13, 2022
Push The Limits Of Cold Brew With These 4 Cocktail Recipes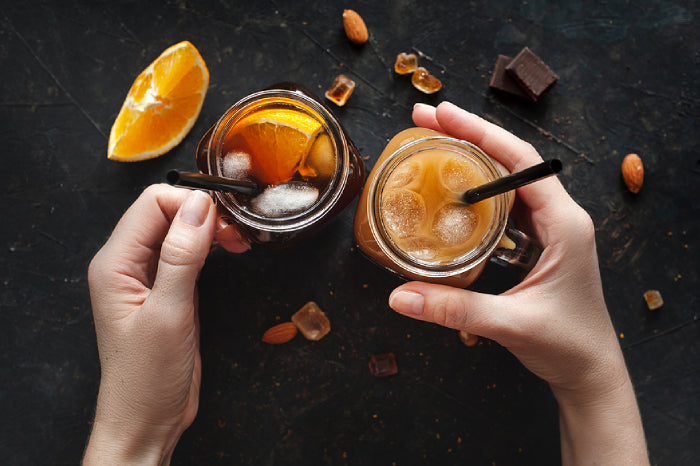 Have you ever faced a dilemma wherein you're torn between going for a refreshing cup of joe or a pleasant cocktail? With cold brew coffee, you can now enjoy both simultaneously! And in case you're wondering, a cold brew coffee cocktail is far from a gimmick. In truth, many coffee shops and bars worldwide offer such beverages and their offerings only grow by the day as it continues to rise in popularity. 
Despite cold brew being darker and richer than most everyday cocktail ingredients, drink crafters and bartenders have found creative ways to make new and delicious drinks. So, if you're ready to get a taste of this exciting combination, read on as we share four tantalising cold brew cocktails recipes you can make at home!
1. Hot Toddy Cold Brew
In this recipe, the wintertime favourite Hot Toddy comes with a caffeine twist resulting in a rich and warm beverage that will be a satisfying drink on those cool evenings. Moreover, this is also great to have whenever you're feeling under the weather or have a sore throat, but that's no reason to enjoy it even when your health is fine.
Combine the following ingredients, stir well until fully melted, and add in the honey to make this drink.
1-ounce bourbon whiskey
1-ounce cold brew coffee
½ lemon juice
6-ounce water
1 tablespoon of honey
2. Midnight Hour Rum Sour
The deep-noted sourness of this classy drink plays well into the strengths of cold brew coffee. It's dark, deep, comes with a vibrant tang, and is undeniably a delicious beverage. Making this one requires stirring the ingredients below with ice and topping it off with lemon zest as garnish. When it comes to your choice of cold brew, it's recommended to go for something with a darker flavour, such as the Colombian with its dark yet fruity signature or the Brazil that features some chocolatey goodness.
2-ounce dark rum
2-ounce cold brew coffee
½ lemon juice
½ ounce brown sugar simple syrup
Ice
Lemon zest
3. Cold Brew Martini
If you want to steal the show at a cocktail party, you can never go wrong with a glass of cold brew martini, one of the most high-class coffee cocktails. The cold brew's rounded flavour is mixed with a hint of sweetness from the sugar and polished with a touch of coffee liqueur. The light layer of foam covering the drink's surface adds a unique texture to the overall drink. The steps involve mixing the cold brew concentrate, vodka, syrup, and coffee liqueur in a shaker filled with ice. Shake vigorously and strain the contents into a martini glass. Lastly, immediately add 3 whole coffee beans as a garnish.
2-ounce vodka
2-ounce cold brew coffee
½ simple syrup
1-ounce coffee liqueur
3 coffee beans
4. Cold Brew Coffee Negroni
For this unique take on the negroni recipe, the cold brew concentrate typically serves to substitute the gin, but you may opt to keep it in if you so wish. This drink can be crafted by stirring everything together and topping it with an orange peel garnish. The cherry and orange sweetness paired with the Campari's cinnamon notes harmonises with the cold brew coffee.
1-ounce Campari
1-ounce sweet vermouth
5-ounce cold brew coffee
Orange peel
Conclusion
Once you've tried these recipes, your home bar will never be the same again. Of course, these are only samples of what you can do with cold brew coffee, and there are many other unique ways to use concentrates. 
Can't wait to try these out and experiment with your own concoctions? Shop for bottled cold brew coffee today and get the main ingredient you need!