November 15, 2021
Tiramisu Cold Brew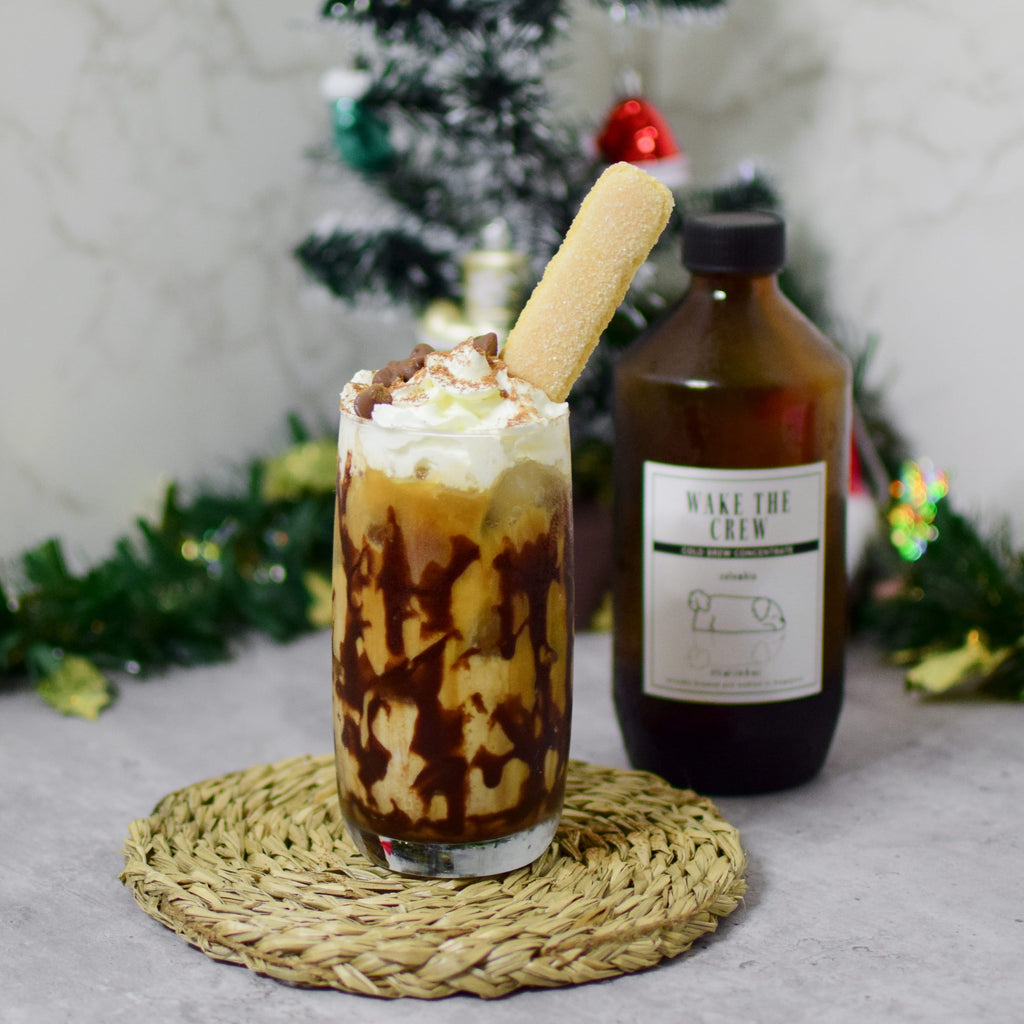 Christmas is one of our favourite seasons of the year, and we are so excited to share with you our new recipes that you can make with our coffee concentrates. This popular Italian dessert is now commonly found all over the world in many restaurants. The decadent mascarpone cheese coupled with espresso soaked lady fingers is truly an irresistible pairing.
Read on to make a cuppa tiramisu cold brew latte!
Ingredients
130ml Milk of your choice

10ml Tiramisu syrup (optional; add 15ml if you like it sweeter)

Chocolate Drizzle

Whipped Cream (for garnish)
Cocoa Powder (for garnish)
Lady Finger (for garnish)
Recipe:
Mix the ingredients all together in your favourite glass!

For an insta-worthy shot, use the mixing sequence: Chocolate Drizzle > Ice > Milk > Coffee Concentrate > Tiramisu Syrup

Top with whipped cream and dust some cocoa powder over it.