August 18, 2020
Crew's Matcha Cold Brew Coffee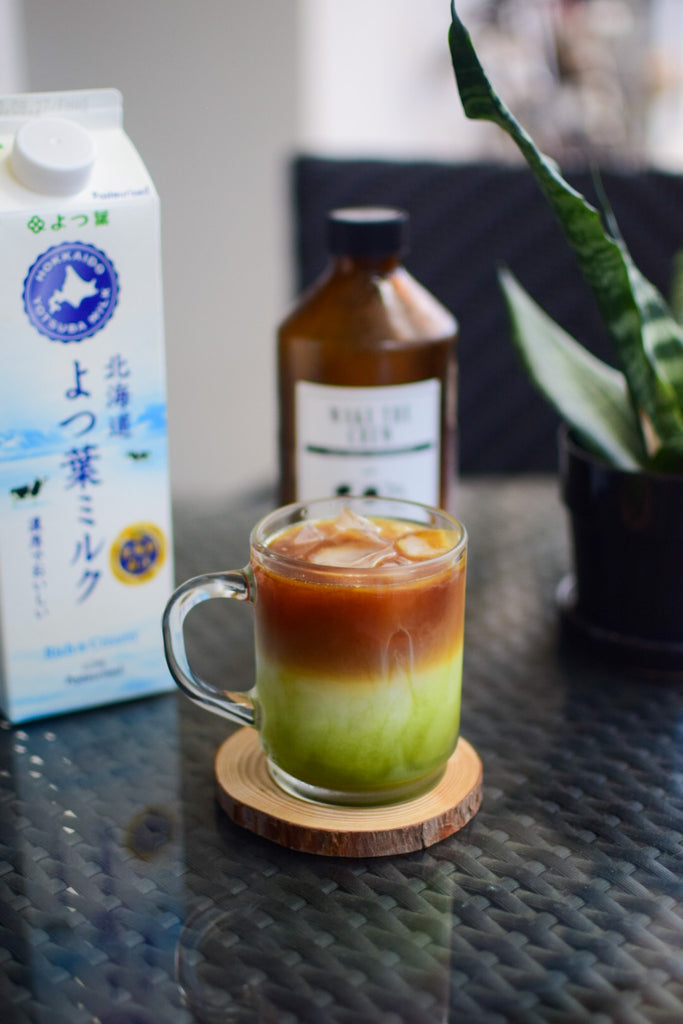 Coffee and matcha lover? A matcha made in heaven. Recreate your favourite Matcha & Espresso fusion.
Recipe:
1tsp Matcha powder

10g Sugar

50ml Hot water (~80°C, not boiling)

100ml Fresh milk

Ice
Instructions:
To make the matcha mixture:
Sift matcha powder and sugar into a small cup.

Slowly add hot water and stir continuously, making sure all the matcha powder and sugar has been dissolved.
To make the drink: (density is key for a 3-tiered drink)
Add ice to a cup. Pour the matcha mixture over the ice.

Slowly pour the milk over the ice, making sure that the milk does not splash into the cup.

Slowly pour the cold brew concentrate over the milk.

(Take a photo)

Stir it all up and enjoy!