April 18, 2023
Why Bottled Cold Brew Coffee is a Better Option Than a Coffee Cart for Your Next Event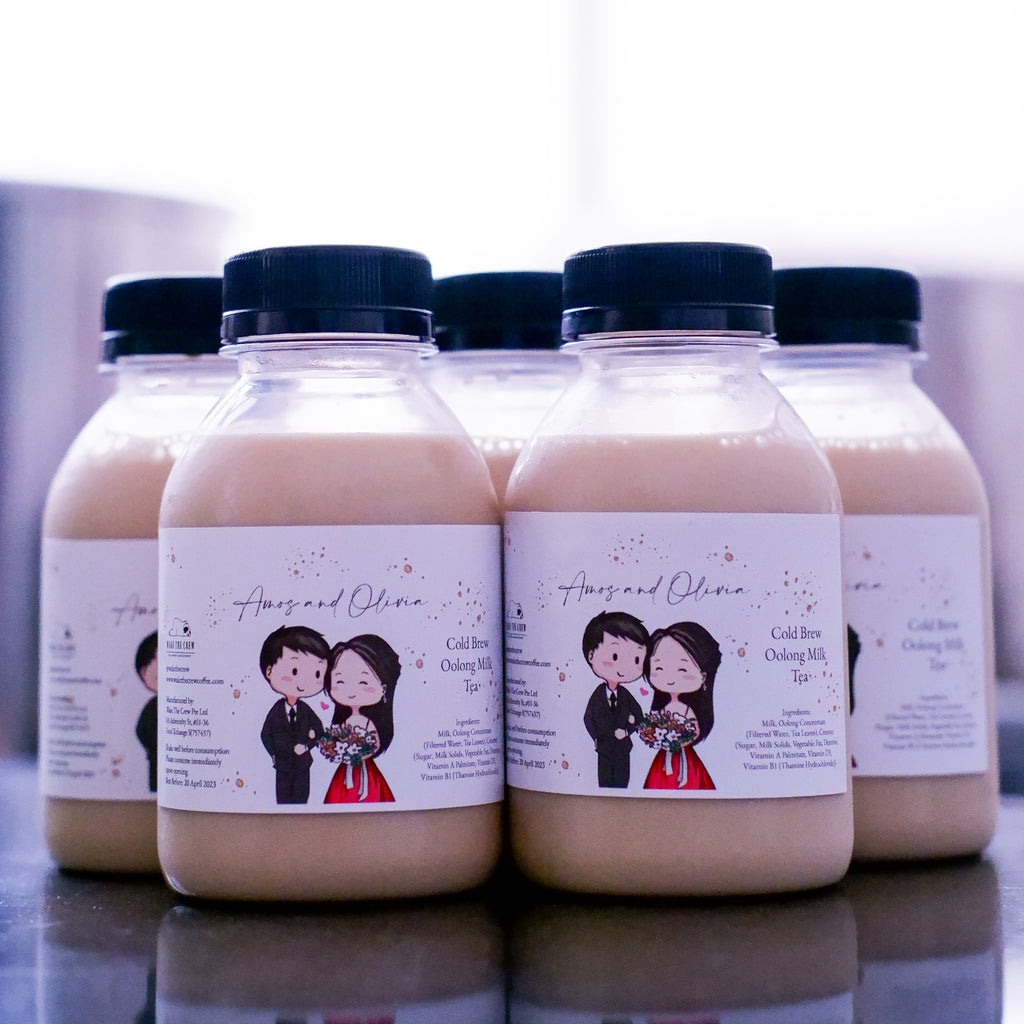 If you are planning an event, whether it is a corporate gathering or a wedding, providing your guests with a refreshing cup of coffee is essential. While traditional coffee carts have been the go-to option for years, bottled cold brew coffee has become an increasingly popular choice. Here are some reasons why bottled cold brew coffee is a better option than a coffee cart for your next event.
Convenience and Flexibility
Coffee carts require ample space and can take a considerable amount of time to set up. In contrast, bottled cold brew coffee can be prepared in advance and stored in a small area, ready to be served at any time. This means you don't need to worry about scheduling set-up and breakdown times or having to designate an area for the coffee cart. Additionally, bottled cold brew coffee allows you to be more flexible with your event layout, freeing up space for other activities or seating areas.
Better Taste
Bottled cold brew coffee has a smoother, less bitter taste than traditional hot coffee or coffee made from a coffee cart. Cold brew coffee is brewed over a longer period, which results in a richer, more complex flavor. This makes it an excellent choice for events held during warm weather or for guests who prefer a smoother and less acidic taste. With bottled cold brew coffee, your guests are sure to appreciate the high-quality coffee, which can enhance the overall experience of your event.
Easy to Serve
Serving coffee from a cart can be time-consuming and require additional staff. With bottled cold brew coffee, all you need is a dispenser or a few bottles, and you can serve your guests quickly and efficiently. This means you can spend more time enjoying your event and less time worrying about coffee service.
Branding Opportunities
Bottled cold brew coffee can also be a great opportunity to showcase your brand or event. Consider branding the bottles or labels with your logo or event name, creating a more cohesive and professional look. This can be an excellent way to enhance your guests' experience and create a lasting impression.
More Cost-Effective
In addition to being more convenient, bottled cold brew coffee can also be more cost-effective than renting a coffee cart. Coffee carts require a considerable investment in terms of equipment, staff, and rental fees. With bottled cold brew coffee, you can save on rental fees, staff costs, and equipment expenses, making it a more budget-friendly option.
In conclusion, bottled cold brew coffee is a convenient, cost-effective, and better-tasting option than a coffee cart for your next event. With its smooth and refreshing taste, easy service, and branding opportunities, it is an excellent way to elevate your guests' experience. Contact us today at chat@wakethecrewcoffee.com to learn more about our high-quality bottled cold brew coffee and how we can help you make your next event a success.