April 17, 2023
Discover the Authentic Taste of Singapore Kopi with Wake The Crew Nanyang Roast Powder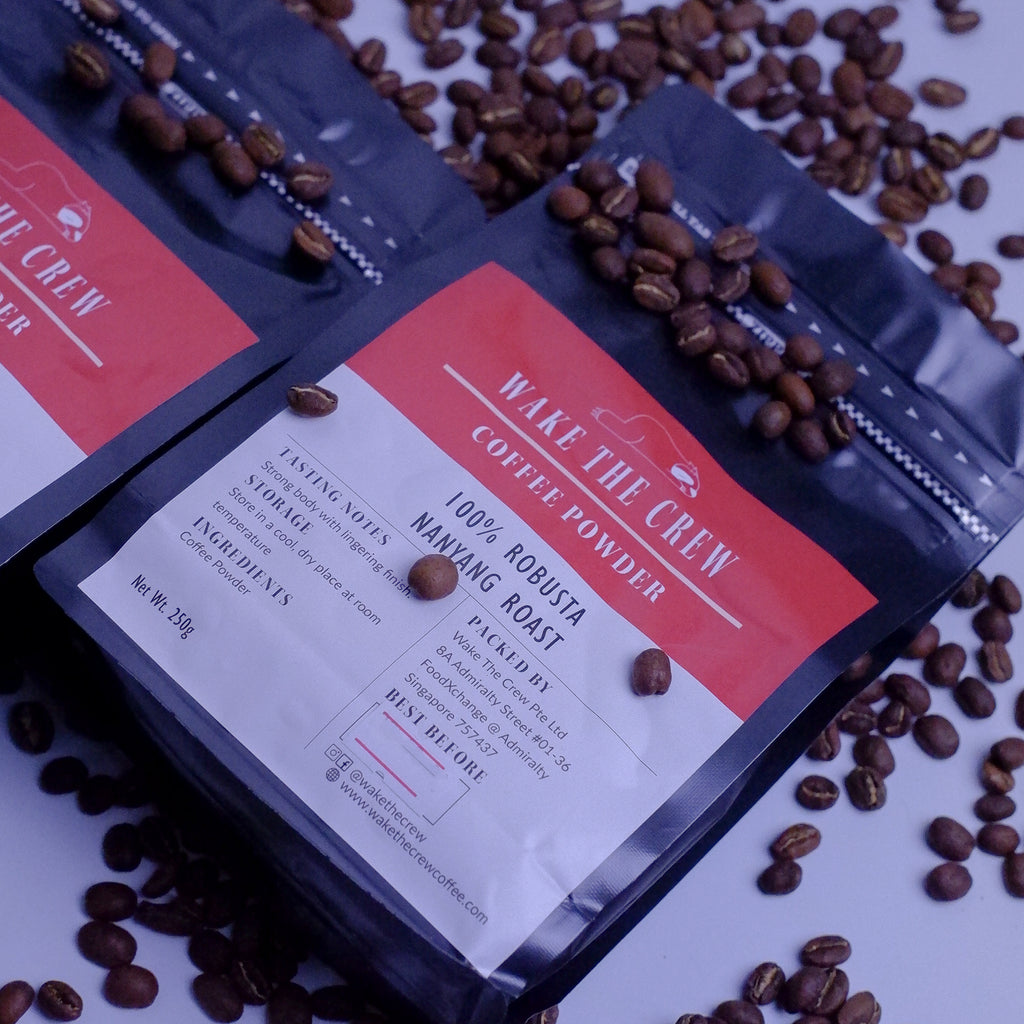 If you're a fan of coffee and looking to try something new, why not give Singapore kopi a try? This delicious and unique coffee drink is a staple in Singaporean culture and is enjoyed by locals and tourists alike.
To make Singapore kopi, you'll need a few key ingredients, including Wake The Crew Nanyang Roast Powder, condensed milk, and hot water. Follow these simple steps to make a delicious cup of Singapore kopi at home.
Step 1: Boil Water
Fill a pot with enough water to make your desired amount of coffee. Place it on the stove over medium heat and bring it to a boil.
Step 2: Brew Coffee
While the water is boiling, measure out the Wake The Crew Nanyang Roast Powder. For every cup of coffee, you'll need about two tablespoons of powder. Once the water is boiling, turn off the heat and add the coffee powder to the pot. Stir it well to make sure the coffee is evenly distributed in the water.
Step 3: Let it Steep
Cover the pot and let the coffee steep for about five minutes. This will allow the flavor to develop and create a strong, robust cup of coffee.
Step 4: Add Condensed Milk
After the coffee has steeped, strain it through a fine mesh strainer or coffee filter to remove any leftover grounds. Then, add condensed milk to taste. Singapore kopi is traditionally very sweet, so be generous with the condensed milk.
Step 5: Stir and Serve
Stir the coffee and condensed milk together until they are well combined. Then, pour the coffee into a mug or glass and enjoy!
Making Singapore kopi with Wake The Crew Nanyang Roast Powder is easy and delicious. This unique blend of coffee is sure to become a favorite in your household. So why not give it a try and impress your friends and family with your newfound coffee skills!