September 30, 2022
4 Convincing Reasons To Provide Coffee In Your Workplace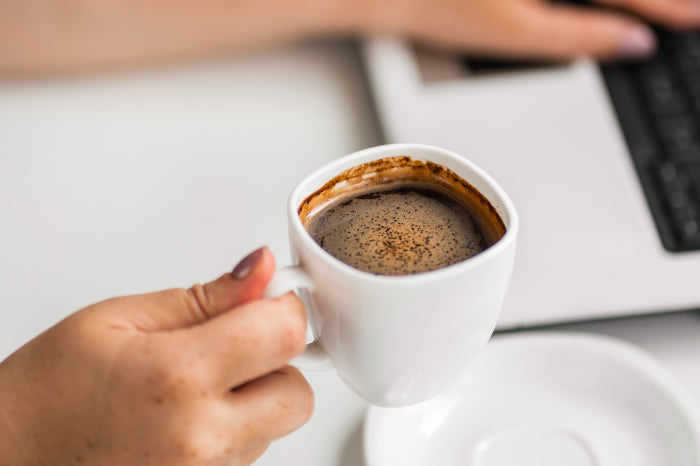 One of the most important workplace aspects to note if you are a manager or business owner is employee morale and productivity. There are many different methods of improving employee satisfaction at work.
Providing coffee at work can bring about many benefits to a working environment, and many offices are starting to provide coffee services for their employees. Some offices even offer weekly mobile coffee carts for their staff to enjoy.
Here are some reasons why providing coffee in your workplace could be beneficial.
1. Increased productivity 
One of the most apparent reasons why providing coffee in workplaces could be beneficial is that it helps to increase employee productivity. Employees tend to be in a better mood to complete their work after having a cup of coffee in the morning. Drinking a cup of strong coffee helps your mind focus while improving your reaction time, making employees more focused and productive when completing tasks.
2. Positive team bonding 
Having a cup of coffee while conversing with workmates is one of the most efficient ways to increase workplace teamwork and bonding. Opinions and ideas are best shared over a casual conversation between employees. The relaxed atmosphere of having a cup of coffee together enables employees to share and discuss ideas in a comfortable environment, creating a positive team bonding experience in the workplace. A relaxed atmosphere is vital in a workplace as it makes employees feel more open to giving their honest opinions and gives them the courage to share new ideas.
3. It shows appreciation 
Providing the workplace with simple perks like coffee shows the staff that they are appreciated and valued. When business owners or managers make such an effort to provide coffee services to their employees, it shows warmth, compassion, and, most importantly, appreciation towards their staff. Due to the increasing popularity of cold brew coffee, some workplaces even go out of their way to reach out to provide bottled cold brew coffee in Singapore.
4. Increased willpower and longevity 
Work performance tends to decrease as the hours go by because most employees get tired and do less work as the day goes by. Having coffee in the morning can help to boost employee motivation which enables them to feel motivated to complete their tasks in the early hours of the day. A constant supply of coffee throughout the day can help to motivate employees and boost their productivity through the long workday.
Conclusion
Providing coffee in offices or workplaces, in general, is beneficial in more ways than one. It is almost essential in every workplace and is more than often well-received.
Wake The Crew provides a daily dose of refreshing cold brew coffee delivery for your everyday needs. On top of that, we also offer cold brew delivery in Singapore and mobile coffee catering, providing a range of refreshing cold brew beverages to be delivered to your office or work event directly. Get in touch with us today for more queries!