April 27, 2022
Pop-Up at Curbside Crafters (19-20 Feb 2022)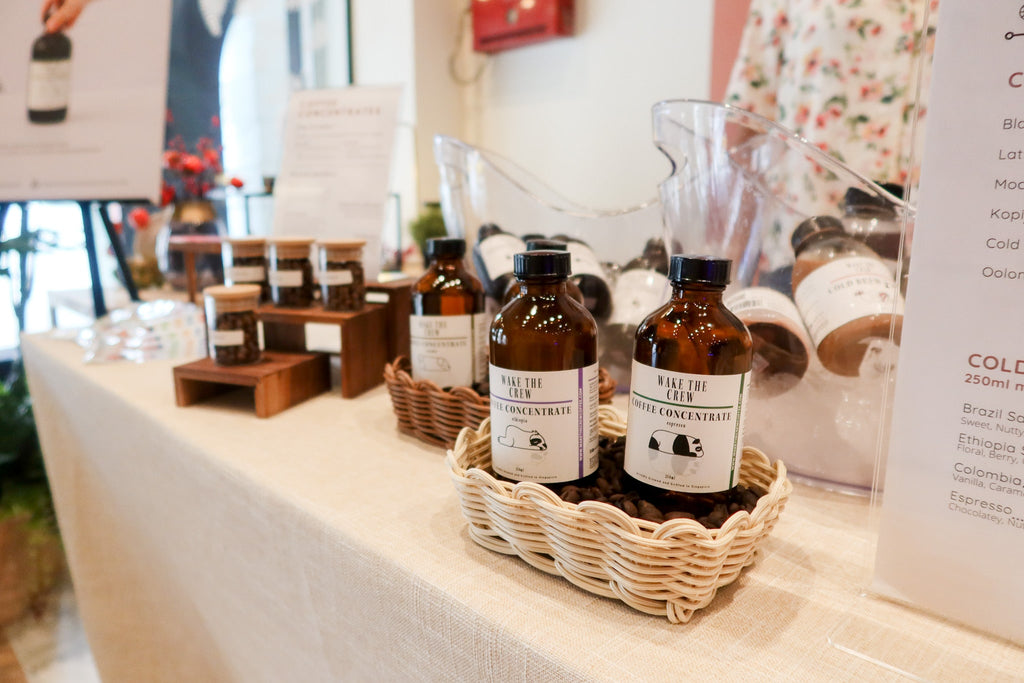 We had a pop-up at Curbside Crafters over the weekend in February and it was an absolute blast! Curbside Crafters is a curated lifestyle marketplace for crafters, entrepreneurs, and artists, and we absolutely loved their vibe. Here's what we did over the weekend:
Started off the day at 10am on a Saturday getting ready to bring our coffee concentrates and cold brew coffee over to Curbside. Had a quick lunch before setting up at our booth, located right at the exit area of the marketplace. Of course, we had a few hiccups while setting up the booth since it was our first time at the location and we had to be adaptable. Being located in the midst of other crafters and entrepreneurs was such a fun experience as we were able to forge valuable connections and make friends. :)
The biggest satisfaction is when we got to educate and share more about our coffee concentrates, and also having customers coming back to tell us that they loved our coffee concentrates. Thank you to everyone who made our pop-up a success and such a fun one!